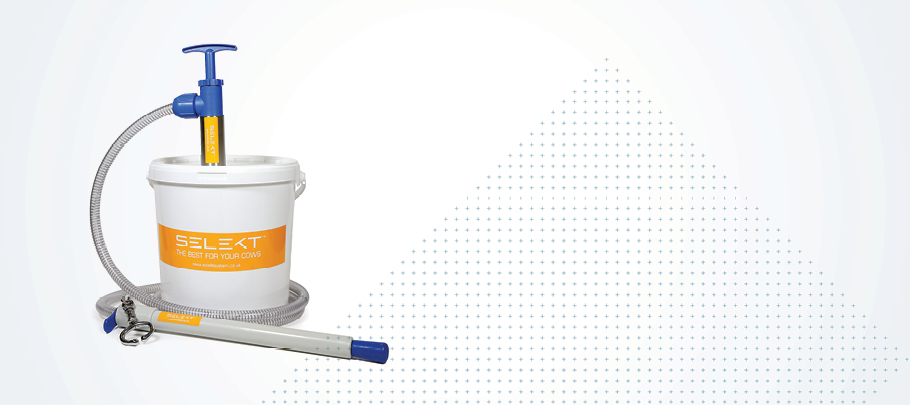 Selekt Equipment
Selekt Equipment is now available through Agilis, providing Cattle Pumps, Drenchers, Collectors and all parts.
The SELEKT equipment is the best of its kind in the world.
It's design incorporates a unique set of features for the safety and comfort of the cow. It is light, robust and easy to use. Repairs and servicing are simple, and most parts can be replaced.
The SELEKT Cattle Pump and Drencher allows one person unaided to deliver 20 litres of fluid into the rumen in less than two minutes. The SELEKT Collector allows the collection of two litres of rumen liquor for transfaunation, microscopy or pH testing.
SELEKT Mini Drencher is for use in sheep and goats.
SELEKT Equipment 
• SELEKT Drencher
• SELEKT Collector
• SELEKT 22 litre bucket and perforated lid
• SELEKT Collector hose and tip
• SELEKT Drencher hose and tip
• SELEKT Mini Drencher
• SELEKT Pump and Drencher combo
SELEKT Parts
• Split pin
• Snap hook
• Top piece with gasket
• Top coupline
• Pump rod washer
• Pump rod coupling
• Pump and rod with handle
• Nose tong
• Hose washer
• Bottom piece with gasket
• Teflon coated washer