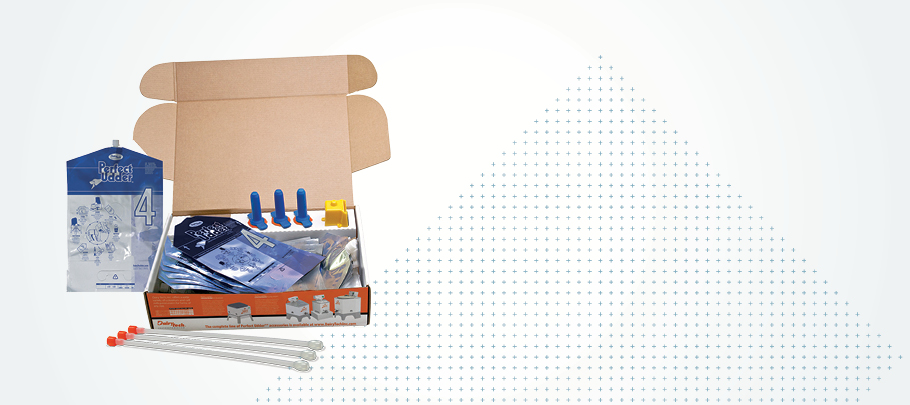 Perfect Udder
Improve your calf health with Perfect Udder® Colostrum Management Kits.
Agilis are pleased to be the distributors of the the Perfect Udder, Colostrum Management System developed by Dairy Tech.
The standard kit contains, 50 x 4 litre colostrum collection bags plus teats and esophageal tubes for ease of feeding.
Perfect Udder bags are used to collect quality colostrum, store, heat treat, freeze and thaw all in one biosecure bag. The bag design technology allows heat exchange for proper heat treating and rapid cooling reducing growth of spoilage bacteria.
To thaw/ warm the Colostrum bags, use a warm water bath temp 60ºc, over 60 mins. ( Do not exceed this temperature.) Then simply attached the tube or nipple and feed direct to calf.
These bags are able to be Pasteurized/heat treated in a Dairy Tech pasteuriser. If this is something that you are interested in please contact your local Agilis rep.